Enrolling your residential electricity account online is quick and easy. Just grab a copy of your most recent bill and follow these 7 steps below:
Step 1:
Log into the enrollment site, www.dynegy.com/CEA, and click the red "ENROLL" button.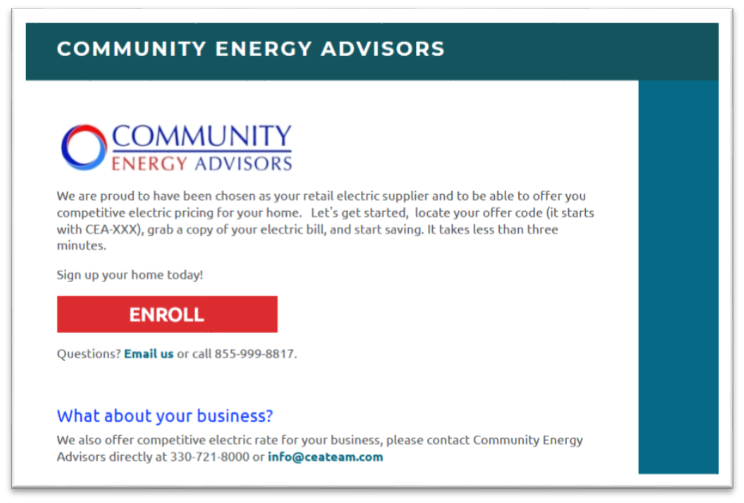 Step 2:
Enter your offer code (CEA-XXX) in the text box, then click the red "Go!" button.  You can request your offer code by emailing the name of your Chamber of Commerce to enrollment@ceateam.com.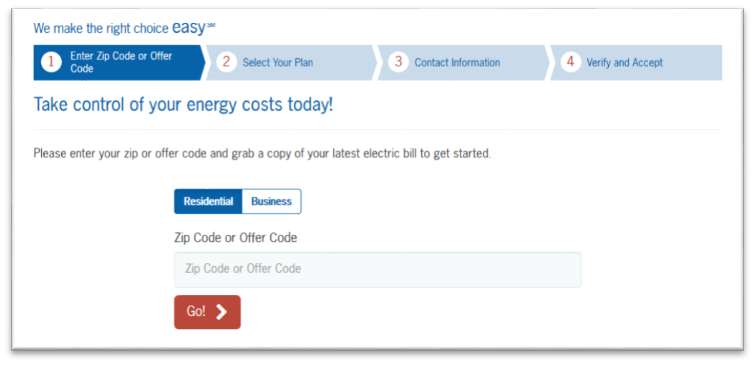 Step 3:
Select the utility region that corresponds with the region listed on your electricity bill.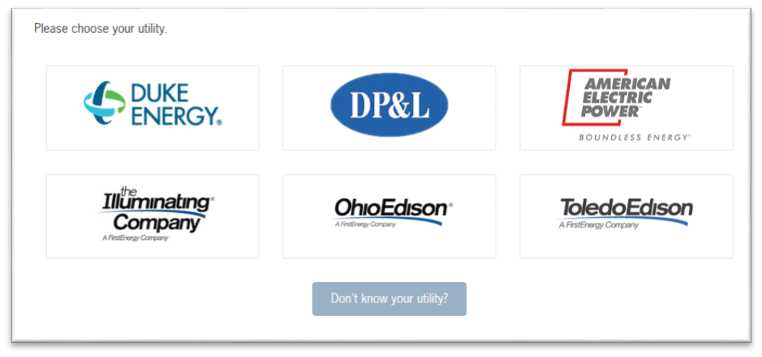 Step 4:
Confirm the utility region is correct, review the terms, and click the green "CHOOSE PLAN" button.

Step 5:
Enter your service information in the appropriate text boxes, then click the red "Next" button.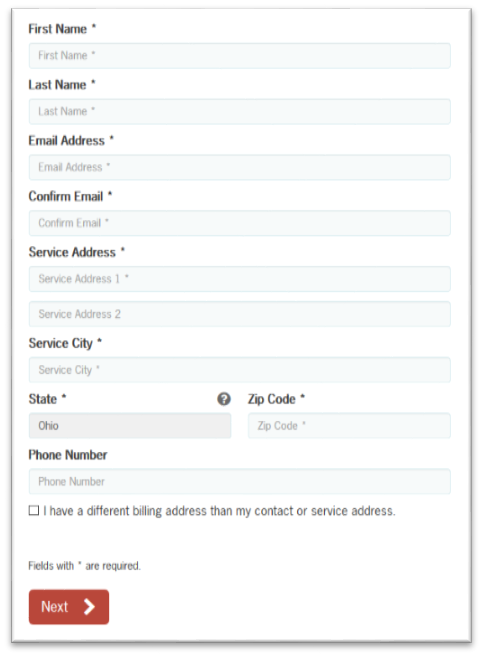 Step 6:
Enter your customer number. You will need to reference your electricity bill for this information.
If you are unsure how to view your bill, email enrollment@ceateam.com. If you are located in Ohio Edison, Illuminating Company, or Toledo Edison territory, you can reference this article to learn how: How Do I View My First Energy Bill Online?
For help locating your customer number, click "Where do I find my customer number?"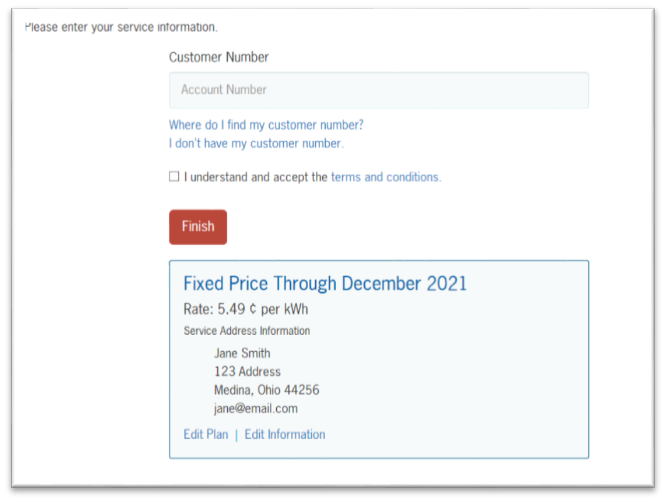 Step 7:
Review your account information to confirm it is correct, and read over the terms and conditions. When you have finished, check the box that says "I understand and accept the terms and conditions".
Finally, click the red "Finish" button. You can now print your agreement and save it with your records.
A Quick Note:
It is always best to confirm you are not currently in a supply contract before enrolling on-line.  To learn more, read our blog Is Your Home in a Supply Contract?
Still Have Questions?
For further assistance enrolling your residential electricity bill online, contact Community Energy Advisors at 330-721-8000 or info@ceateam.com.